Bonjour
Vous recherchez des cours de français dans un centre universitaire ?
Take the test to be placed within the level system and get a detailed assessment of your knowledge.
Prenez un rendez-vous pour être évalué au meilleur niveau de formation en langue française. Si vous ne pouvez pas vous déplacer, passez un test en ligne : Contact : david.cordina@univ-lille1.fr
STAGIAIRES du CUEEP : french lessons opened to everyone. Longlife learning students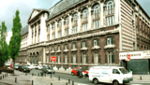 The next session will begin in march but according to your level, you can join some groups. Take the test online and contact us for a rendez-vous with a teacher.
La prochaine session commencera en janvier mais selon votre niveau, vous pouvez encore joindre certains groupes.
cours FLE - Décembre - janvier du mercredi après-midi (13h30 - 16h30) - formule de 15h
<a href="http://technorati.com/claim/gf4zkttw7t" rel="me">Technorati Profile</a>